About Our Office
The Denture Place is a newly built state of the art dental practice that opened in March 2020. We use the latest technology in dentistry to meet the needs of our patients. We know how important it is to our patients to be served in a safe, healthy and private environment which is why we comply with all OSHA, HIPAA, and CDC regulations. Not only that, but to be state of the art, our personnel must be knowledgeable about the latest advances in dentistry which is why they all participate in ongoing continuing education courses. This allows you to have the highest quality care offered. Our doctors are committed to patient care, dental education, and excellent workmanship.
Because our dental practice also has its own highly experienced lab to make dentures, partials, crowns, and other corrective items, the savings and efficiency are passed on to our patients for a seamlessly fast process. We understand how important it is for you to have a smile that shows off your confidence and your positive attitude.
We are committed to treating patients with the compassion and respect they deserve. This practice believes in providing comprehensive care that addresses both your short- and long-term dental care needs.
Our goal is for you to leave our office with a memorable and enjoyable dental experience, which is why our compassionate staff will do everything they can to make you feel safe and comfortable.
We are loyal to our patients and our profession!
Your family becomes part of our family at The Denture Place. We are here to meet your family's long-term needs as we devote ourselves to giving you Smiles for a Lifetime!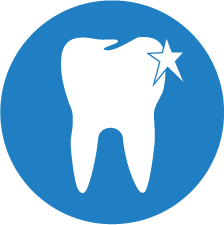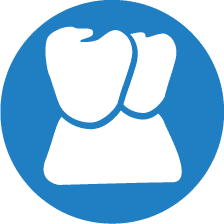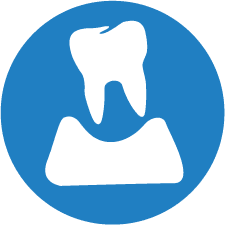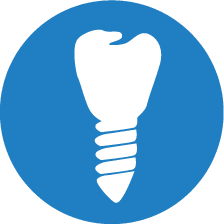 WHAT OUR CLIENTS HAVE TO SAY
Absolutely the best! I am not a fan of pulling teeth in the slightest bit. I mean who is but Izabella and the doctor were FANTASTIC with me. They made me feel comfortable and worked great! I will never feel nervous again if I ever need a tooth pulled again. Thank you so much!
Jenilee Perez, Patient
Absolutely the best experience I've ever had at a dentist! Super friendly, knowledgeable, thorough, kind, compassionate team. Doctor and Izabella took such personal care of me. Thank you for such a great experience!!! 😁
Kathy Johnson, Patient
I've always been very afraid of the dentist but the Doctor had hands that felt like silk and I didn't feel any pain. Great staff and very modern office.
Maria Dolores Rios, Patient
Great customer service.
Daniel Mankarious, Patient
Beautiful office and amazing staff
Dison Tina, Patient
Friendly knowledgeable staff and state-of-the-art equipment.
Jane Miranda, Patient
Extremely professional and knowledgeable they really care about their patients. very patient and understanding of everyone's individual needs I highly recommend.
Serena Cintron, Patient
Beautiful new state-of-the-art office, with full-service Laboratory and great caring friendly staff.
Sam Rodriguez, Patient
Dr. Shurova is highly skilled and has a wonderful chair side manner. Isabella, the Office Manager and Dental Assistant, is very experienced and excellent as well.
Jay Tobin
Best staff in town. Clean and beautiful office.
Tina Dison, Patient
Treat you like family. Thank you for the phone call today.
Ronnie Affee, Patient